A department of the Jobcenter Pro Arbeit - Kreis Offenbach - (AöR)
EDIFY_EDU
Equality, Diversity, Inclusion For improving the qualitY of Management EDUcation, training and professions
Duration: 01.08.2022 – 31.08.2025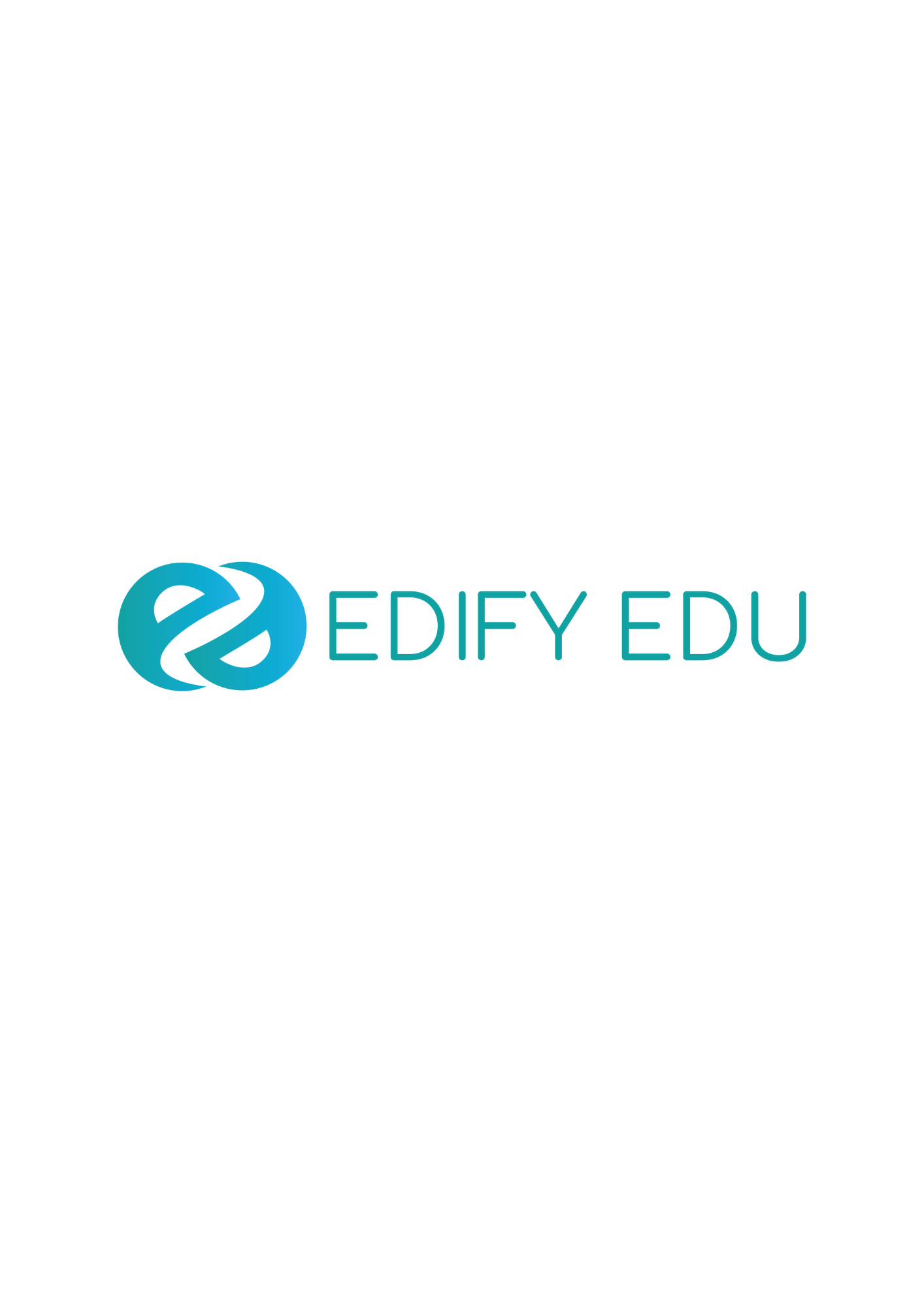 Duration: 01.09.2022 – 31.08.2025
The project aims to modernize management education in higher education and vocational training by promoting the social competencies of future managers, as well as improving the transversal and EDI-related competencies of professionals already on the labor market in various sectors of the economy.
Key activities
Analysis of training needs and offers in the field of management training and the corporate sector.
Development of a modular training curriculum for EQF levels 5-6.
Development of a MOOC (Massive Open Online Course) - EQF 5 - for management and vocational education students in their early career, managers of small and medium enterprises, employers, trade union officials, etc.
Implementation of a specialization course - EQF 6 - with face-to-face sessions, virtual learning, project-based learning and a phase of work-based learning.
Projekt partner
Dun Laoghaire Institute of Art, Design & Technology (IADT) / Ireland
Dun Laoghaire Rathdown Chamber of Commerce / Ireland
European Grants International Academy SRL / Italy
API Servizi SRL Societa Unipersonale / Italy
Aalto Korkeakoulusaatio SR / Finland
Tieke Tietoyhteiskunnan Kehittamiskeskus RY / Finland
Technische Universität Dresden / Germany
Hellenic Open University / Greece
Achaiki Epimelitiriaki Anaptyksi / Greece
Talent Garden Milano / Italy
The Female Factor – Verein zur Förderung der Gleichberechtigung und beruflichen Gleichstellung von Frauen / Austria
Why Edify?

In a complex and fluid society, competencies related to equity, diversity, and inclusion are increasingly needed. For at least three decades, people have started talking about Diversity Management within companies. It is a set of practices and policies aimed at enhancing diversity within a work environment - whether it be gender, sexual orientation, ethnic background, culture, physical ability, etc. - by supporting different lifestyles and responding to their distinct needs.
In addition to being important from an ethical point of view, integration and respect for diversity are strengths in terms of employer branding: in fact, not only do they improve the company's image, but they also contribute in terms of business performance, because in an environment where everyone feels at ease and can express their uniqueness, people are subjected to less stress and work better. This leads to better business outcomes and helps companies to be more profitable. Therefore, organizational leaders are increasingly seeing Diversity & Inclusion as critical to achieving financial goals. Internationally, research indicates that what makes a group truly intelligent, innovative and effective is its composition of different ages, skills, disciplines, working and thinking styles that participants bring to that group.
However, currently the principles of equality, diversity and inclusion in the workplace are at best unevenly addressed and remain a challenge across business and society (EU 2019). The 2019 EU report on Gender Equality notes that women's average pay is about 16% lower than that of men: women rarely reach the highest management positions, with only 6,3% of CEO positions in major publicly listed companies in the EU being held by women. Attitudes and behaviours are changing very slowly, which shows a need for the continuous commitment of all actors.
Thus, the project addresses precisely this skills gap in management education. EDIFY aims to deconstruct and replace the traditional model of business management education, as practised throughout European Business Schools, with a new model, developed by EDIFY to embed the principles of EDI across business processes and management practice, reflecting European principles of law, liberty, democracy, dignity, equality and inclusivity.
The project aims to create a series of tools that will change the landscape in European business management education, achieved by embedding training in equality and diversity, alongside critical thinking around management practice and inclusion, in the training of European management students. The outcomes also align closely with wider EU objectives in relation to Equality, Diversity and Inclusion, as well as other EU policies for the development of the EU Educational area.
The results of the project will be exploited even after the end of the project. In this regard, HEIs will integrate the developed curriculum in their educational offer, and the labour market actors will be able to guarantee more inclusive and diverse working environments. The resulting program will create and promote a diverse work environment and an inclusive workplace culture that will enable employees to feel valued and reach their full potential in the workplace.
Co-funded by the Erasmus+ Programme under grant agreement 101056253 — EDIFY_EDU — ERASMUS-EDU-2021-PI-ALL-INNO.
For more information on this programme, please visit: